We provide easy, fun, and safe inflatables for your party.
Serving the entire San Luis Obispo county, we show up on time everytime.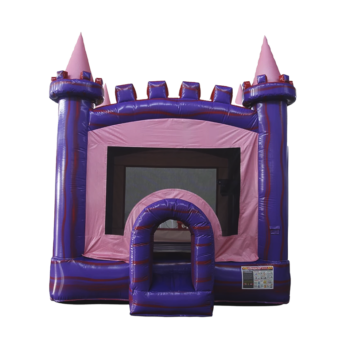 Bounce Houses
13ft Princess Castle Bounce House
Dimensions: 13' L x 13' W x 15' H
Power: Standard Wall Plug
Water: No
Price: $200
Book now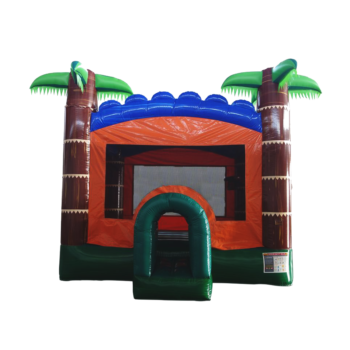 Bounce Houses
15ft Tropical Bounce House
Dimensions: 15' L x 15' W x 15' H
Power: Standard Wall Plug
Water: No
Price: $200
Book now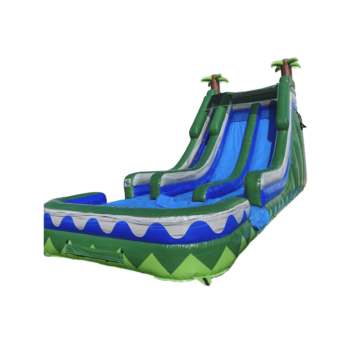 Giant Slides
20ft Tropical Slide
Dimensions: 36' L x 13' W x 20' H
Power: Standard Wall Plug
Water: Yes
Price: $400
Book now
As parents of young kids, we know what it's like to have someone cancel on you the morning of your event. Or to show up with old, patchy bounce houses. You're throwing a party which means you've got a lot on your plate. Renting with us will be the easiest part of the day.
"Your party goes off without a hitch, kids are exhausted from all the fun, and your friends wonder to themselves how you pulled it all off with such ease."
"SLO Bounce Co was incredible to work with! Caleb couldn't have been more friendly and he truly provided us with the best experience. We highly recommend using SLO Bounce Co for any and every event on the calendar!"
"Slo Bounce company was amazing! The guys delivering were professional, clean and awesome! Set up fast and anywhere we wanted! Highly recommend renting the giant 20′ double slide for your next bday or kids event!"
"Our kids and their friends had the most amazing time! The giant slide made a hot day heavenly. We'll definitely be renting again very soon; the BEST service, on time, flexible, and an all-around great experience."
Renting with Slo Bounce Co is really easy. You can either book online or give us a call. Once you book, we'll ask for a deposit to hold your reservation. The remaining balance is due when we deliver your unit. 
The day before your event we'll text to confirm the drop off and pick up times. On the day of your event, our friendly staff will set up the unit at your event location, give you a quick round of instructions, and you'll be all set! For pickup, you don't need to be present. 
It's that simple to Bounce Happy!